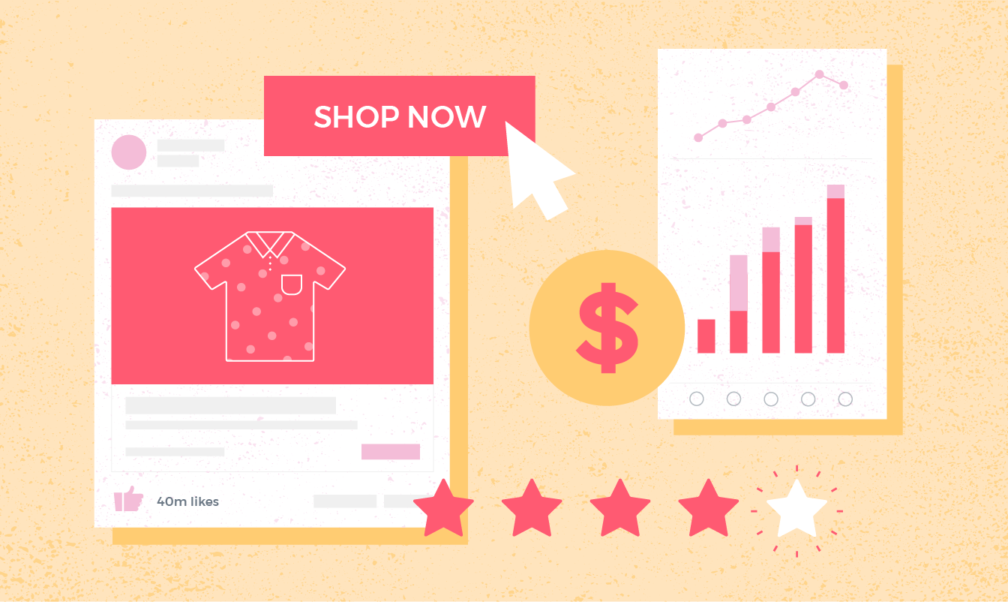 May 5th, 2022
9 Proven Ways to Increase Your Ecommerce Store's Average Order Value
What is Average Order Value (AOV)?
The average order value is a fundamental sales metric used as a measure to gauge the growth of your business over time. In simple terms, it's the average dollar amount that a customer spends when placing an order through your ecommerce website. In mathematical terms, it would be the equivalent to the mean average value. Like all metrics, however, it's not an independent measure of success. It's definitely a very important tool for understanding how your online store progresses over time, but not the only tool that should be used when evaluating the long term growth of your business.
How Do You Calculate AOV?
This figure is easy to calculate by dividing your store's revenue by the total number of transactions. The amount can be tracked over any period of time, though most businesses like to track it on a monthly basis.
Why Is AOV So Important?
An increase in your AOV means that customers are spending more money than they were previously. Taking steps to increase your average order value can not only increase your business' revenue, but also create more opportunities to perpetuate your brand. An ecommerce will experience more rapid growth by emphasizing AOV in conjunction with an increase in website traffic and higher conversion rates.
A company can actually increase AOV without investing large sums of money in marketing their products to new customers. While client acquisition is often at the forefront of marketing strategies, enhancing the experience of your current customers is a surefire way to grow your reputation and help your brand stand out among other ecommerce businesses. The costs associated with an AOV based marketing initiative are often much less significant than the costs associated with reaching new potential clients. By learning how to increase average order value in ecommerce, business owners can witness a massive change in revenue by making several small changes to their website. Below are several ways to drive sales by making subtle, yet powerful adjustments to the online shopping experience.
9 Ways That You Can Increase Your AOV**
1. Create a Free Shipping Threshold
Adding a free shipping threshold to your ecommerce store is one of the most intuitive ways to increase average order value. This technique is applied throughout the majority of ecommerce websites for good reason: it works! Setting a minimum spending amount in order to receive free shipping will likely encourage customers to make additional purchases or buy more expensive items. By offering your customers free shipping above a minimum purchase amount you reallocate their money, which allows them to enjoy more of your products instead of wasting money on shipping charges. The transaction will feel like a much better deal to them because they will be receiving more value for their money. Who doesn't love a better deal? Top it off with a custom mailer box or another unique shipping box design to create an over the top first impression!
2. Give Product Discounts with a Minimum Spending Amount
Here's another way in which you can appeal to a buyer's interest in saving money while still increasing revenue for your business. A discount threshold is another way for customers who spend above a specific amount at your store to be compensated. By offering a discount such as 15% off of orders totaling 100$ or more, for example, you allow your clientele to capitalize on deals while simultaneously increasing your AOV!
3. Compensate Customer Loyalty
Who doesn't like to know that they're appreciated? More importantly, who doesn't like to be shown that they're appreciated? One surefire way to retain your current customers is by rewarding their loyalty with guaranteed savings on their future purchases. You can compensate your loyal customers by including coupon codes or gift cards for the next time they choose to shop at your online store. This not only highly increases the likelihood of future purchases, but instantly adds value to their recurring business. A loyalty program will not only offer your customers more value for their money, but may also be viewed as a distinguishing price point that sets you apart from your competition. A small detail such as this one can have a huge impact on your brand, increasing your recognition and creating brand loyalty over time. Although you may not see the immediate results, this is a thoughtful way to build sustainable revenue and increase AOV on a Shopify store.
4. Be Sure to Cross Sell Products
You should take the time to design your ecommerce store in a way that stocks complimentary items close to one another. Cross selling is a strategic way to help people find additional items easily. Don't make it difficult for your customers to find merchandise that would go well together or the add-on accessories that add versatility to your products. Think of organizing your online store like a retail store. Make the shopping experience seamless, transitioning from one area to another smoothly without forcing the consumer to navigate excessively. You want it to be effortless to exit with well-rounded orders.
5. Bundle Products at a Discounted Price
This strategy resembles cross-selling in that you are enticing customers to purchase complimentary products together. However, instead of leaving it up to them, a discounted bundle creates a package for them that offers everything they might need with the added appeal of saving money by applying a small discount to the bundle.
6. Offer Time-Sensitive Deals
Time-sensitive sales are the exact push some people may need in order to buy items that they may otherwise be on the fence about. Every person finds themselves trying to justify their spending. A limited time offer can be the perfect incentive to spark a commitment. This special discount not only increases average order value for your Shopify store, but also helps you efficiently liquidate your current products to make room for new inventory.
7. Show Savings with Bulk Orders
You can use the psychology of saving to your advantage by doing nothing more than integrating a pop up tab in your ecommerce store that shows your customers the amount of money they are saving in their current cart. Actually seeing a dollar amount of savings linked based on the current transaction is attractive enough to encourage someone to keep filling their cart in order to increase the magnitude of the deal.
8. Provide Target Product Recommendations
Take advantage of your purchase history by adding a customers also bought or most popular section to the bottom of your browser. You can generate suggestions based on the product that the shopper is currently viewing. This can serve as a custom cross-sell tactic or help someone find something that they didn't realize they were looking for.
9. Amplify Social Proof Throughout the Customer Experience
One of the most authentic ways to increase your average order value is to amplify social proof of your brand throughout your ecommerce storefront. Liberal use of customer reviews can help provide useful information to potential buyers while simultaneously building trust. Recommendations are a powerful tool to help alleviate a shopper's doubts. Using social proof to your advantage increases the probability of conversion and can lead to a consistently higher number of items ending up in the checkout cart.
10. The Impact of Branded Packaging on AOV
The top brands pay very close attention to their packaging. Premium custom packaging is the best way to put yourself ahead of the competition. It's an important opportunity to provide additional value at this step of the interaction by showing how your company goes above and beyond what your customers expect. Using custom folding boxes, a unique branded rigid box, or any other type of branded packaging helps online retailers make a mark on their customers with the imprinted memory of a special unboxing experience. This strategy is sure to help increase customer lifetime value (LTV) and AOV on a Shopify store. As your clients continue to use your products and services, they retain the memory of receiving those extraordinary custom boxes. A business that does its best to provide superior customer service all the way to the final contact points with its customers is much more likely to stay in business.
Each of these subtle additions to your website are great examples of how to increase average order value in ecommerce. Over the long term, they will also have a noticeable impact on your brand's recognition. Your brand which is how the public perceives your business and plays a vital role in distinguishing you from competitors in a potentially saturated market. One of the best ways to help your brand stand out is to provide additional value by connecting with your customers throughout the entire shopping experience. The tips mentioned above allow you to highlight many key contact points along the way to checkouts.