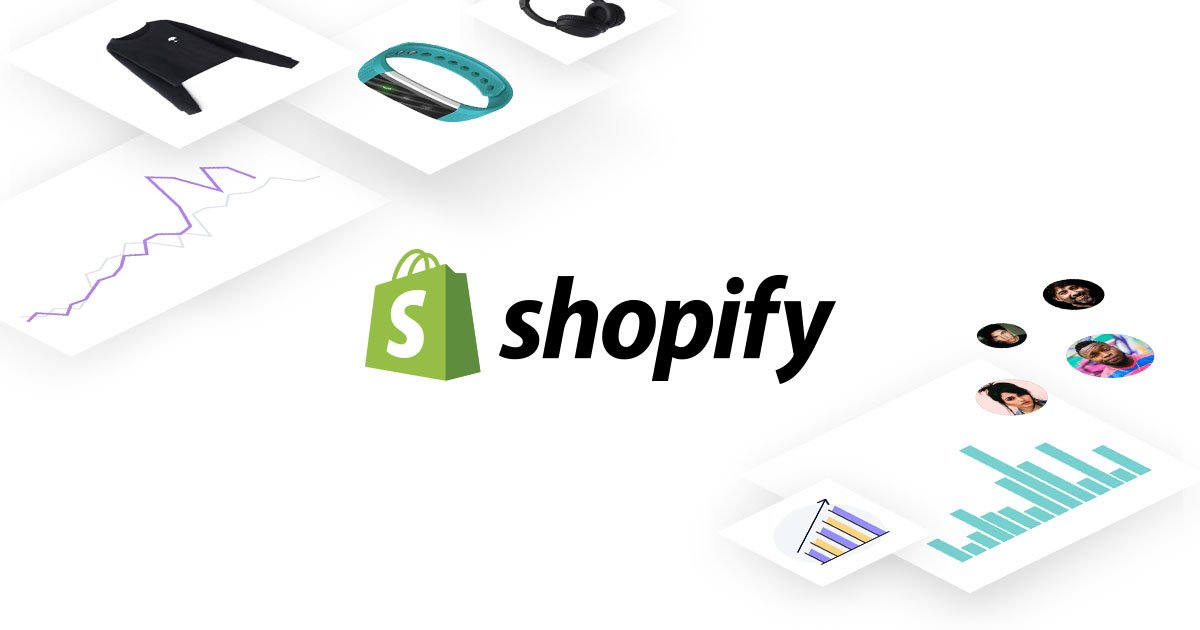 July 31st, 2019
10 Reasons Why Shopify Is The Best for eCommerce Platform for 2022
In the world of eCommerce, no one has time to physically go shopping, instead of that people are getting more and more attracted towards online shopping or E-commerce.
And it's a very good idea if you are thinking of a startup or small business for selling your product online. All you need is a platform, which help's you to establish your own brand. Shopify is one of that platform that you must have a look. Here we'll give 10 reasons why Shopify is the best eCommerce platform for your business.
Supports Multiple Languages
If you are planning to make your brand and selling your product/or service in all over the world, Shopify is the best platform for you. In Shopify, there are many plugins available which allow the merchant to translate their storefront into multiple languages.
Easy to use systems
Shopify is the best choice of business owners due to its easy to use functionality. With Shopify, you can easily manage and control your store and all your entire data without the need of any technical knowledge or skills. The dashboard of the Shopify E-commerce Store is simple and you can easily complete any task quickly.
Run your store in minimum budget
If you want to run your online store with the low budget, Shopify offers the very basic package to help you to start your startup at low budget. Once your store will grow you can change your package.
Shopify offers great support to their customers
Shopify offers 24/7 customer support via email, live chat, and phone, so when you need the support you can get quickly.
eCommerce features & Tools
Shopify offers many features and tools that can help you to develop your professional online store with ease. It includes all basic eCommerce features such as analytics, marketing tool, shopping cart, reports, and mobile access.
You can use some other marketing tools such as Custom gift cards, Discount code and coupon generators, Social network integration, Email marketing, Product reviews, Facebook selling, Google ads &Facebook ads.
Shopify Support blog feature
Content is the best way to reach to your customer. And we all know content is king!! Blogging is a great way to build your audience and generate more traffic and sales for your store.
Thousands of available themes
Shopify offers thousands of available themes where you can choose the best-suited theme for your store. Because first impressions are the last impression!!
14-Days Free Trial
Shopify offers 14 days free trial feature which helps you to explore more about Shopify. If you are planning to start an online business and sell products online, Shopify offers 14 days free trial after 14 days you have to choose a package. And if you want to run your online store with a minimum budget for your store will grow, you can choose a basic package and earn money online.
So why wait and watch other reaching and achieving heights of success from e-commerce business, get a start now by registering yourself in Shopify.
Unlimited Products and Bandwidth
This is the best Feature on Shopify, there are no restrictions on the number of products you sell on your Shopify store. Which means if you start your store with just 200 products and if you want to add some more 400-500 product items in your store no one will stop you doing that.
Manage store with your Smartphone
You don't need to worried about your business when you are on holiday. You can easily manage your online store on your smartphone. Because Shopify mobile app lets you manage your orders, product, staffs, and customers from anywhere just with your smartphone.
Share your thoughts and questions in the comments below and we will respond to you. We strive to provide the best advice and we are here to help you in any way we can.